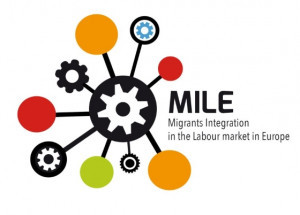 In the framework of MILE – Migrants Integration in the Labor Market in Europe project, DAISSy Research Group of the Hellenic Open University (HOU) actively participates in the meetings of the national Education Sector Working Group (ESWG) organized and hosted by Greece I UNICEF with the participation of a large number of interested Bodies that are actively involved in Migration specific actions.
Target of the ESWG is to inform and coordinate participants on the relevant issues at the national level. Specifically, main objectives of the ESWG are the coordination of the actions of Bodies dealing with issues of Formal, Non-Formal and Informal Education concerning Migrants in Greece, and the dissemination of relevant information.
The ESWG meetings that used to take place on a periodic basis (per week or per two weeks), since the beginning of the COVID 19 crisis turned online in an effort to cope with the multiple implications caused at this period. From March 16 till this day, more than 15 ESWG meetings have taken place online. DAISSy Research Group has participated in the total of the meetings in an effort to be constantly updated about the situation in Greece as well as in order to promote all MILE relevant actions.