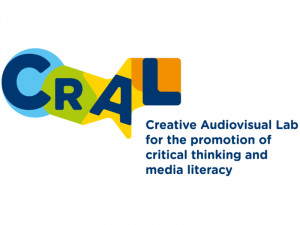 The project "Creative Audiovisual Lab for the promotion of critical thinking and media literacy" (CrAL) was presented at the event  "ALL DIGITAL weeks 2022".
During the event (on 24th March), Gabriela Ruseva (ALL DIGITAL) presented the Italian best practice and made as well a significant reference to the CrAL methodology.  According to Annio Gioacchino Stasi, who is a screen writer, essayist and writer, this methodology "is trying to show the link between images and words. Working with images implies intellectual and above all human honesty. We see the effects of the images that confuse, lie, destroy, and unfortunately, at times convince".
The innovative CrAL methodology is a result of the research which was carried out within the Laboratory of Image and Creative Writing of "La Sapienza" University of Rome by Annio Gioacchino Stasi, who has been teaching creative processes in writing for 30 years and Mery Tortolini, a painter, essayist and teacher.
CrAL is very close to delivering the innovative methodology to tutors of all participating countries at this stage of the project. A 3day Training of Tutors (ToT) event will take place in Barcelona on May 23-26. Greece will participate with the DAISSy Research Group of the Hellenic Open University (HOU).
For more information about the CrAL presentation: https://www.cral-lab.eu/cral-project-featured-at-the-all-digital-weeks-2022
For more information about the project CrAL and other activities of the DAISSy Reasearch Group: