The DAISSy Research Group of the Hellenic Open University (HOU) participated at the kick-off meeting of the three-year EU project "Creative Audiovisual Lab for the promotion of critical thinking and media literacy" (CrAL). CrAL is co-funded by the Erasmus+ EU Programme, and the official kickoff meeting took place online, on February 18th & 19th 2021.
https://www.facebook.com/DAISSyResearchGroup/posts/3783475815077689 
The CrAL project aims at enhancing critical thinking and media literacy among learners (young people of 14-19 years of age), parents and educational staff of THE formal and non-formal education sectors. It is implemented by a consortium of seven (7) partners from six (6) EU member states (Belgium, Croatia, Greece, Italy, Lithuania, Spain).
At the kick-off meeting (KoM), the partners analysed the project work packages and the challenges; defined the priorities, and set up the action plan of the project implementation. More precisely, during the first KoM day, the partners discussed about the management and communication issues; they prepared the steps for the project actions, and they got acquainted with the "Creative audiovisual writing and reading" methodology, based on the respective experience of the two Italian project partners. The second KoM day was devoted to the monitoring actions of the project physical and financial content; the reporting rules; the analysis of the timeschedule, and the major milestones of the whole project implementation.
DAISSy Research Group of HOU was actively involved in all sessions of the two-day Coordination meeting and furthermore, it delivered two presentations on the key features of the online Platform (WP3) and the Quality Assurance Plan (part of WP1), on which it serves as the Leader Partner.
DAISSy participates in all CrAL project work packages by contributing to familiarizing with the proposed best practice methodology, developing the multilingual, multimedia training course, creating an international community of practice and a related online platform for experience exchange, experimenting on CrAL methodology in Greece and contributing to the dissemination and exploitation of project results.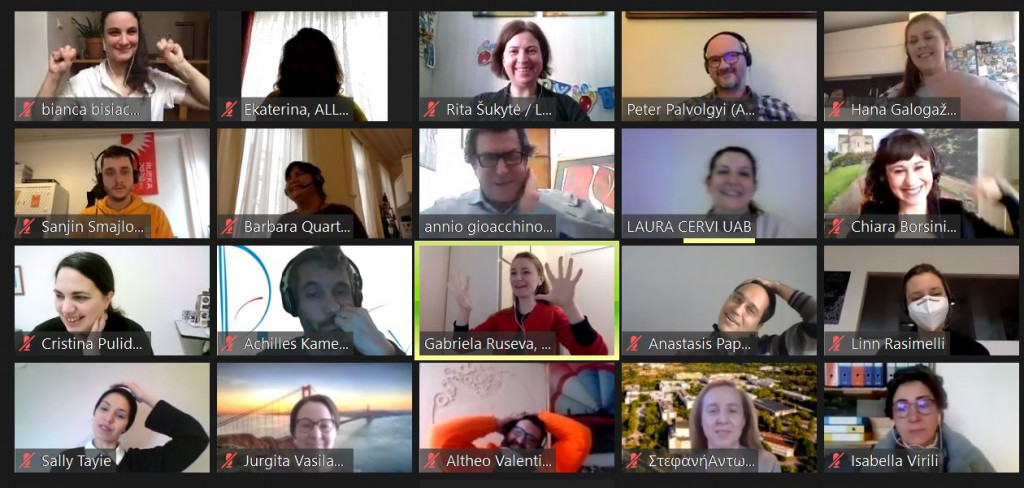 For more information regarding theCrAL project and news about other activities of DAISSy: