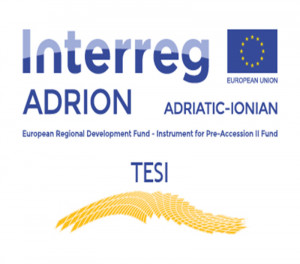 The DAISSy Research Group of the Hellenic Open University (HOU) invites you to take part in the Webinars on Social Innovation, which are part of the European project "TESI: Education and Training in Social Innovation", implemented by DAISSy-HOU as a partner in Greece.
TESI project is implemented by an interregional consortium of six (6) Universities and one (1)  Research Centre in five (5) countries of the Adriatic-Ionian region (Albania, Croatia, Greece, Serbia, and Slovenia), with the aim of designing a Transnational Joint Master Programme (JM) in the field of Social Innovation.
In particular, a series of six (6) webinars is launched that will take place during the period from 31 May to 23 June 2023, with DAISSy-HOU team  having the responsibility of their design and co-responsibility of their implementation. With each partner institution contributing its expertise, this collaborative effort will cover various aspects of Social Innovation in depth. The Webinars will address the evolving needs of diverse target groups, including students, academic staff, and public or private organizations. Through this comprehensive approach, TESI aims to provide a platform for meaningful learning, facilitating the exchange of ideas between academia and practice.
The programme of six (6) webinars is as follows:
31 May 2023 @ 5.00-7.00 p.m.
Cultural mediators as communication professionals in the in the Context of Migration/Protection (University of Belgrade)
8 June 2023 @ 3.00-5.00 p.m.
What do children think? Child-centred approach as Social Innovation in education (ZRS Koper)
14 June 2023 @ 5.00-7.00 p.m.
Innovative support to social entrepreneurship in Croatia
(University of Zagreb)
19 June 2023 @ 11.30 a.m.-1.30 p.m.
Urban regeneration and capacity building (IUAV Venice)
21 June 2023 @ 5
Data and analytical tools for knowledge visualization (University of Tirana)
23 June 2023 @ 5.00-7.00 p.m.
Strengthening the role of civil society through participatory planning (Hellenic Open University)
Please note that:
⇨ The seminars are held online, through the online platform zoom, at the following link: https://lnkd.in/dxZ5Ezwy
⇨ They are conducted in English and are addressed to all interested parties. ⇨ Participation is free of charge!
⇨ Registration is pre-required and can be done by filling in the relevant form here: https://lnkd.in/dEzAvyv5
⇨ Each trainee/ trainee receives a certificate of attendance, depending on the seminar in which he/she participates.
TESI is a nine-month project co-funded by the INTERREG Adrion programme of the European Union. The DAISSy Research Team of the EAP will ensure the effective implementation of the project activities in Greece, emphasizing networking and participation of relevant stakeholders and aiming at the multiple exploitation of the project results and its impact.
For more information about the TESI project, and other DAISSy activities:-