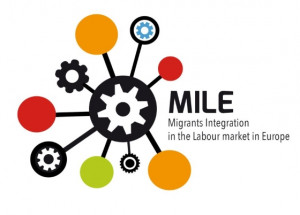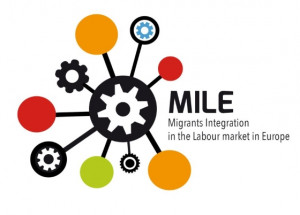 On 15th July 2019, the Hellenic Open University – DAISSy Research Group launched the operation of working groups (WG) of stakeholders involved in the implementation of "MILE: Migrants Integration in the Labour Market in Europe" project in Athens, Greece. Representatives of public and private organisations as well as NGOs and associations in the sectors of education, employment, provision of services for vulnerable groups, protecting human rights and tackling discrimination met and exchanged thoroughly on the broader field of immigration policy and related practices regarding labor market.
Initially, Professor Acilles Kameas, Director of HOU-DAISSy welcomed the participants and made a brief presentation of the MILE project, where the aims, objectives and activities were described. Questions from the participants were answered concerning the involvement of stakeholders in the project activities and the role of MILE Working Groups. The session continued with a presentation of the survey results from Assoc. Professor Bill Vassiliadis, MILE project manager. The overall aim of the research was presented, and the tools-techniques used for conducting the survey were also briefly discussed. Emphasis was put at the major findings of the survey in the categories of Third Countries Nationals (TCN) hiring, employing, TCN job profiles and employers' needs. Special focus was done mainly on the results from the Greek sample compared with the trends of the findings of the surveys completed in the other project countries.
Then the stage was set for the next session which included the initial discussion about the main research questions of the WG activities. A more in-depth presentation about how the WG are going to function and what is expected by their members, took place. The discussion was vivid and very fruitful remarks were raised to be further explored within the WG on-going performance. Overall, the participants expressed their interest in participating and contributing to the project through the WGs and future actions to be scheduled in autumn 2019.
A respective report of the meeting has been conducted by HOU-DAISSy, MILE project partner and has been sent to the ICEI (IT)-Coordinator, as a project deliverable.
For more info about "MILE: Migrants Integration in the Labour Marketin Europe" project, please visit its site and facebook page
To access the Voices of the European Employers Report, visit:  https://projectmile.eu/2019/07/31/find-out-mile-research-results/