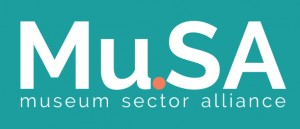 The book entitled "The Future of Museum Professionals in the Digital Era – The Success Story of Mu.SA", Dr. Achilles Kameas and Panagiota Polymeropoulou (editors), is the outcome of the online conference organized in 2020 by the Mu.SA partnership in the framework of the SSA EU project Mu.SA.
The e-book is free to download, the content of this work is made available under a Creative Commons [Attribution-NonCommercial-ShareAlike] 4.0 International License (CC BY-NC-SA 4.0).
ISBN 978-618-84272-9-7
Production: Hellenic Open University Press
© 2020 Hellenic Open University Press
Read more in here!