The DAISSy Group of Hellenic Open University successfully organized the most recent partners' meeting for the Erasmus+ project SparkDigiGirls. The meeting was held in Athens, 07-08 June 2022, and was attended by representatives from every member of the project Consortium. It was the first time in 2022 that we managed to meet each other live, despite the ongoing challenges caused by the lingering pandemic.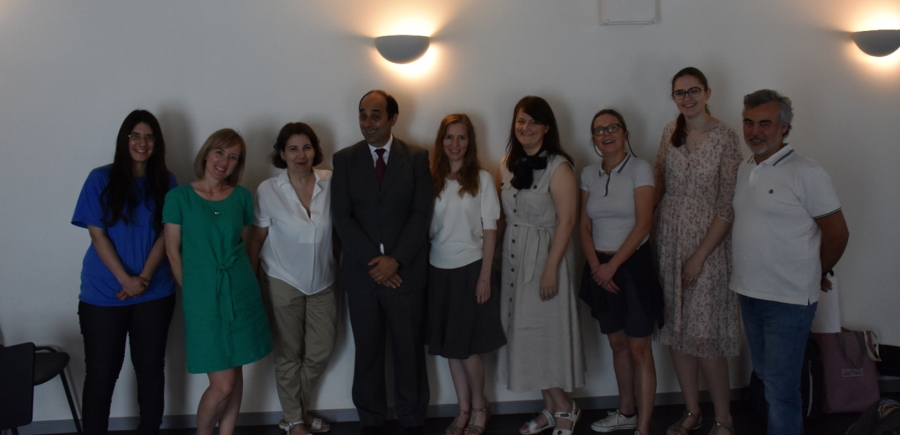 Guided by the project Coordinator, "Viesieji internet prieigos taskai" / "Rural Internet Access Points, there was a comprehensive discussion on both days of the meeting.
On the first day, after a short review of our joint activities so far, we talked about our current commitments: we have been developing online courses to aid young girls familiarize themselves with modern digital technologies and to exercise their creativity, finding solutions to practical problems and acquiring skills in areas typically preferred by boys. Every partner is responsible for producing innovative educational material on two relevant subjects (e.g. artificial intelligence, robotics), combining interesting theory and fun applications that will be available completely free of charge via a dedicated e-platform! We exchanged useful ideas, we paid attention to possible risks and we tried the online learning platform on the spot.
On the second day, we talked about evaluating learning outcomes. We wish to make sure that girls following our online curriculum will actually gain knowledge by trying our material, and we think that elements of gamification will be very useful in keeping them interested. Afterwards, we talked about the next steps of the project: the pilot run of our platform during the upcoming autumn and a subsequent female role model campaign; we plan to launch a campaign of job orientation to encourage girls towards the still male-dominated STEM and ICT fields – the campaign will focus on stories of women who have achieved success in their careers.
The meeting was concluded with a summary of administration and management issues, as well as everybody's renewed promise to continue our work with the same enthusiasm and inspiration!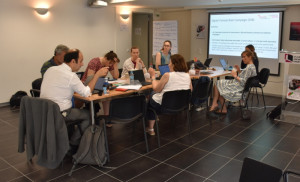 For more information about the project SparkDigiGirls and other DAISSy news, follow us:
Website              http://daissy.eap.gr/en/projects/sparkdigigirls/
Facebook            : @DAISSyResearchGroup
Linkedin               : https://www.linkedin.com/in/daissyresearchgroup/
Twitter                 : https://twitter.com/daissy_research
Instagram            : @daissy_researchgroup
Email                    : info@daissy.eap.gr