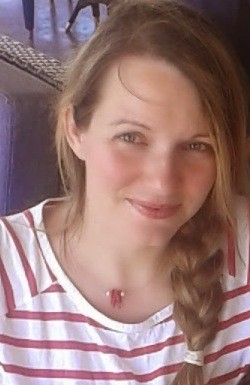 Maria Zafiropoulou
Lawyer
Maria Zafiropoulou studied law and political sciences specialized in the field of healthcare, cultural and social sector in the Universities of Lille I and II in France and in the School of Public Health (EHESP) where she was fellow. She is in charge of European programs related to the impacts of the economic crisis (Fp7 "VALUES", Interreg "Crisis" FRAGMEX), she is a contractual teacher- professor in different European and African universities, and since 2010 she is an expert in health policies in the European Commission and a representative of the Commission in the south France. She is interested in ICT skills in healthcare sector, Expert in social and healthcare policies, social innovation, discourse anlysis, resilient strategies in times of crisis, social ontology and gerontologic ICT devices.
Experience
Expert
DG SANCO Expert in healthcare European policies
Lawyer
Specialized in health law
Expert specialized in health and social policies
ELIAMEP= OBSERVATORY OF CRISIS
Project manager/ MO
Hellenic Open University
Education and Training
PHD Healthcare innovative networks in France, Switzerland and Greece
NATIONAL SCHOOL OF HEALTH, FRANCE
MSC MBA Social and healthcare enterprises
UNIVERSITY OF LILLE I
MSC Healthcare policies and law
UNIVERSITY OF LILLE II
Publications
Zafiropoulou M, (2015), »Exclusion from healthcare services and the emergence of new stakeholders and vulnerable groups in times of economic crisis: a civil society's perspective in Greece», Social change review, Cambridge- Sibiu, Automn 2015.Economou C., Kaitelidou D., Katsikas D., Siskou O., Zafiropoulou M., (2014), »Impacts of the economic crisis on access to healthcare services in Greece with a focus on the vulnerable groups of the population», Social Cohesion and Development 2014 9 (2), 99-115.

Zafiropoulou M, Vaesken Ph, Dragoman D, Popescu D, Vasilescu V, (2012) Chapter of the book « European Social Economy » «  Strategic innovations on social and health services in Greece and in France », editions Paris, PUF.

Zafiropoulou M, (2010), «Innovations on managing social gerontology and youth networks: proximity and regulation, EBES European revue (Eurasia Business and Economics Society), Mai, (Turkey).

Vaesken Ph, Zafiropoulou M, (2008), «Social economy: a practice of territorial reorganization» ,Working paper of CIRIEC Ιnternational 2008/05 ISSN 1999-6470.