Agile2Learn

Info

Title Innovative Agile Project Based Learning

Acronym Agile2Learn

Programme Erasmus+

Project Number 2021-1-CZ01-KA220-VET-000025558

Start – End Date 01/12/2021 – 30/11/2023

Duration 24 months

Action KA220-VET – Cooperation partnerships in vocational education and training

Funding Agency European Commission

Total Project Funding €358.535

Project Homepage https://www.agile2learn.eu/

Status Ongoing
Description
Agile2Learn project is introducing Agile Project Based Learning into secondary education as a new enhanced educational approach to promote the development of key transversal competencies needed in the 21st century. Project Based Learning (PBL) is a well-known approach where students apply their knowledge to solve authentic problems and produce results that matter. PBL students take advantage of digital tools to produce high quality, collaborative products.
In Agile2Learn project, PBL techniques are reinforced with Agile pedagogy to achieve the above-described objective. Agile pedagogy attempts to infuse and develop a number of transversal competences, some of them are:
Continuous communication and interaction with different stakeholder, team-working and self-organization, motivation, empathy, problem solving, entrepreneurship, embracing change, develop working prototypes, critical thinking and reflection.
The Agile project management techniques are proposed to be used as the main transformation and teaching aid, since nowadays there is a shift from traditional project management practices to what is known as "Agile project management".
Project Outcomes
The main objectives / outputs of the project are:
1) Output1: Agile2Learn Curriculum
The Agile2Learn project will develop a curriculum – a codified knowledge to be learned, a set of planned activities influencing teaching and training and related to individual trainees to define personalized learning. This will be a major deliverable since it can be used to guide teachers to be more efficient in their educational projects.
2) Output2: Agile2Learn Pilot Training Course
Agile2Learn will design and develop a training course and training contents to reinforce skills and competence needed and upskill teachers. At the same time this training should enable school staff to properly manage national and transnational educational projects.
3) Output3: Agile2Learn Communities of Practice
The project will work towards establishing an agile project management teaching Communities of practice that will sustain and develop further this skill set and knowledge. This is important since it will increase the impact of the project.
4) Output4: Agile2Learn Exploitation Guide and Tools
The project partners and associated partners will widely exploit the project results reaching relevant target groups throughout the EU and scaling its results beyond the partnership.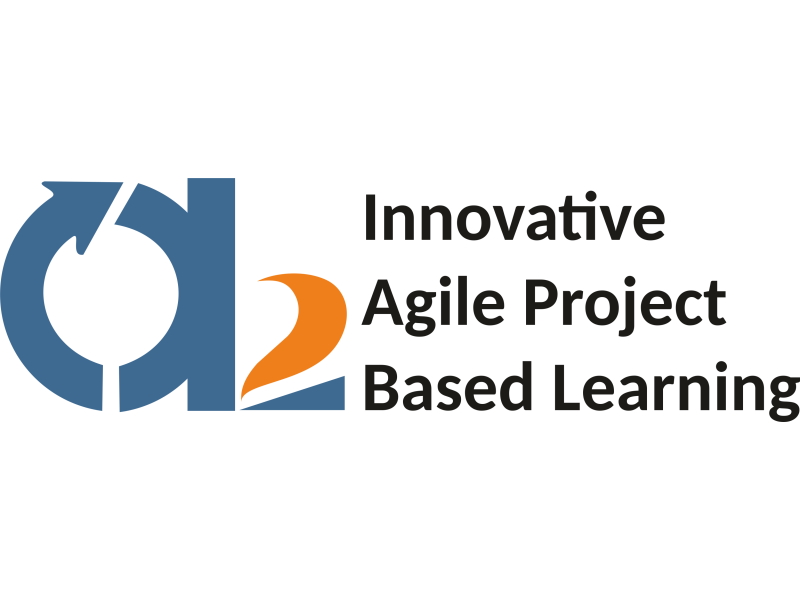 Publicity
Newsletters
Dissemination Material
Contact
Parodos Aristotelous 18, 26 335, Patras, Greece
Tags
Project Based Learning (PBL)
Agile project management
Agile pedagogy
Secondary education