DELTA

Info

Title Digital Excavation through Learning and Training in Archaeology

Acronym DELTA

Programme ERASMUS+

Project Number 2019-1-EL01-KA203-062875

Start – End Date 01/10/2019 – 31/03/2022

Duration 30 months

Action Key Action 2: Co-operation for Innovation and the Exchange of Good Practices – Strategic partnerships in Higher Education

Funding Agency European Commission – State Scholarships Foundation (IKY)

Total Project Funding €270.799,00

Project Homepage www.project-delta.eu

Status Completed
Description
The DELTA (Digital Excavation through Learning and Training in Archaeology) project is a transnational programme developed under Erasmus+ EU program (Strategic Partnerships for Higher Education), coordinated by Hellenic Open University, bringing together 4 partners from 3 European countries (Greece, Italy and Czech Republic). The project aims at the design and development of an open course through which Students of Archaeology will be able to update their skills and develop new ones, in particular digital and 21st century skills. The project is innovative since it integrates the excavation site as an instructional tool in the classroom-based instruction of Archaeologists using digital means. The course will support a blended learning process through an open, online-learning platform as well as face to face and on-site learning with a transnational mobility of students and their professors of Archaeology. After the blended learning, selected students from each partner University with their Professor/educator will be able to be trained and work together in multinational groups and benefit for the knowledge and skills exchange in a joint excavation (Intensive Study Programme-ISP), in the historical place of Marathon, Greece. DELTA will result in the design and development of a Teaching Handbook in four languages as well as the creation of Policy and good practices towards the application of new methods and modernization of excavation practice using the news technologies.
Project Outcomes
DELTA project is structured into two (2) major Intellectual Outputs. The first Intellectual Output entitled "Digital Excavation course" is a Course/ Curriculum. It includes the Instructional guidelines, the design and development of content and the evaluation of the course and its deliverables.
The blended course will present in a total of 200 hours, four modules, combining online (through an e-platform) and face to face training (combining classroom and training in the excavation field).
The course will be developed in the 4 main modules:
Digital Tools for Archaeological Practice/Excavation;
Documentation in situ and after excavation;
Digital Preservation of cultural heritage monuments and artifacts (3d representation and reconstruction);
Open-Air Museums and Experimental Archaeology (presentation and interpretation of research results and knowledge to wide public.
The second Intellectual Output is an e-learning platform entitled DELTA Platform which will serve as an open environment for the online training and co-operation between countries, in the field of Higher Education in the sector of Archaeology and Excavation. The online platform will be developed by Hellenic Open University, DAISSy research group.
DELTA project will benefit University students of Archaeology, professors and researchers in Archaeology, educators, tutors and trainers in Excavation methods, professionals in the field of Archaeology and Heritage management and the Departments of Archaeology themselves.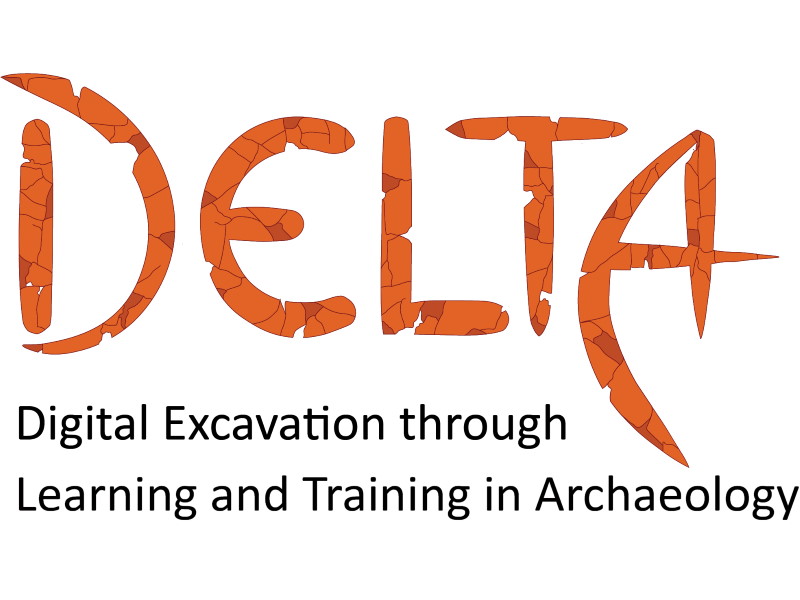 Publicity
Newsletters
Dissemination Material
Contact
Parodos Aristotelous 18, 26 335, Patras, Greece
Tags
Digital excavation
blended course
Archaeology
Higher Education
ISP