DigiPath

Info

Title DigiPath – Digital Education Readiness for VET Teachers through Tool Assisted Learning Pathways

Acronym DigiPath

Programme Erasmus+

Project Number 2021-1-DE02-KA220-VET-000029350

Start – End Date 01/01/2022 – 29/02/2024

Duration 26 months

Action KA220-VET – Cooperation partnerships in vocational education and training

Funding Agency European Commission

Total Project Funding €172,916.00

Project Homepage https://digi-path.eu/

Status Ongoing
Description
DigiPath responds directly to the challenges faced by the VET sector and its teachers with regard to the increasing digitalisation; its main aim is building VET teachers' Digital Education Readiness (DER), by developing an Open Education Resource (OER) in the form of a blended learning course, incorporating Learning Paths for learners with varied levels of digital readiness and skills. In a structured approach, the project team will develop modular Adaptive Curricula that will equip VET teachers with digital competencies and skills as well as familiarize them with innovative digital educational tools and approaches. The Adaptive Curricula aims to build the DER of VET teachers by improving their attitudes towards digital teaching environments and promoting their willingness to engage with digital technologies. In addition, VET teachers will experience first-hand how digital technologies can reduce overall workload (e.g. in terms of administrative tasks or learner support). DigiPath will demonstrate lightweight educational offers that can be seamlessly integrated into the daily routine of VET teachers, taking into account their specific work setting. DigiPath recognises the multiplicities of different sectors and regional or national contexts, consequently, the transferability and applicability to various contexts is a major objective of the project. To ensure all projects outputs can be (re)used in multiple contexts, an effective transfer concept (in the form of detailed guidelines) will also be developed and shared widely.
Project Outcomes
The project will meet its objectives through the development of:
a needs analysis, providing current overview over German, Spanish, Portuguese and Lithuanian VET teachers' DER and their perspectives on digital skills and implementing digital tools/methods/technologies in their teaching practice;
profile(s) of VET teacher personas with varying levels of DER;
adaptive curricula corresponding with the identified teacher personas;
collection of free digital materials and tools that will support the teaching methods of VET teachers;
OER blended learning course that trains VET teachers' DER, which will be available after project completion (in the form of curriculum, training materials and online learning units); – detailed, user-friendly and freely accessible guidelines which summarize and essentially represent all project results; reinforcing the broad transferability character of DigiPath.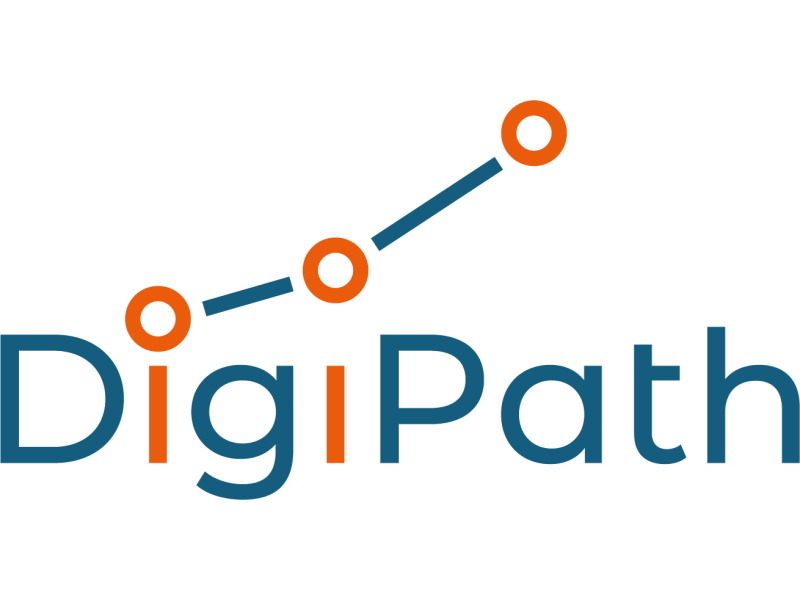 Publicity
Newsletters
Dissemination Material
Contact
Parodos Aristotelous 18, 26 335, Patras, Greece
Tags
DigiPath
Teachers
Digitalisation