ROMAN ROUTES

Info

Title ALL ROUTES LEAD TO ROME

Acronym ROMAN ROUTES

Programme Erasmus+

Project Number 2019-1-IT02-KA203-062798

Start – End Date 01/11/2019 – 31/10/2021

Duration 24 months

Action Action Key Action 2: Cooperation for innovation and the exchange of good practices – Strategic Partnerships for Higher Education

Funding Agency Funding Agency European Commission

Total Project Funding €299.770,00

Project Homepage https://romanroutes.eu/

Status Completed
Description
Roman roads make up a system of infrastructure built two thousand years ago in order to connect the various regions of the vast Roman Empire. According to a study of Copenhagen University there is "a remarkable pattern of persistence showing that greater Roman roads density goes along with greater modern road density and greater economic activity in 2010".
In recent years, historical infrastructure systems like the various Roman roads have received much attention and contributed to the economical, social, and cultural development of the areas in which they are located. These roads make up part of the European cultural heritage but also have the potential to be an economic resource as starting points of new projects of economic development in both local and international contexts.
The core aim of the project "All Routes Lead to Rome" (ROMAN ROUTES) is to offer training, tools and logistical support to young people who want to take advantage of the economical potential of the ancient Roman roads in terms of employability, self-entrepreneurship, and local development.
Project Outcomes
The outcomes of ROMAN ROUTES are:
E-platform as Open Educational Resource to make freely available all the training contents, sources, resources, results generated during the implementation of the project, to the target group, the beneficiaries, the relevant stakeholders and the general public. The e-platform will be developed in 5 languages (English, Spanish, Greek, Italian, Macedonian).
Mapping of the Roman roads entrepreneurial potential. The objective is to produce a scientific research in order to achieve deep analysis about:
– the degree of students' knowledge in the field of Roman route entrepreneurship and tourism;
– the opportunities that the enhancement of Roman roads can offer in terms of economic growth, creation of new jobs and sustainable enhancement of cultural heritage;
– the existing and the missing skills.

Set of online mini-courses about entrepreneurship, business planning, legal aspects of setting up a company and hiring employees, etc, designed for university students. These courses will be available through the e-platform in all partner languages.
Guidelines for the future use of the training courses created for the Roman routes entrepreneurship. The guidelines will be based on testing the training courses with at least 200 students from the 5 countries of the partnership.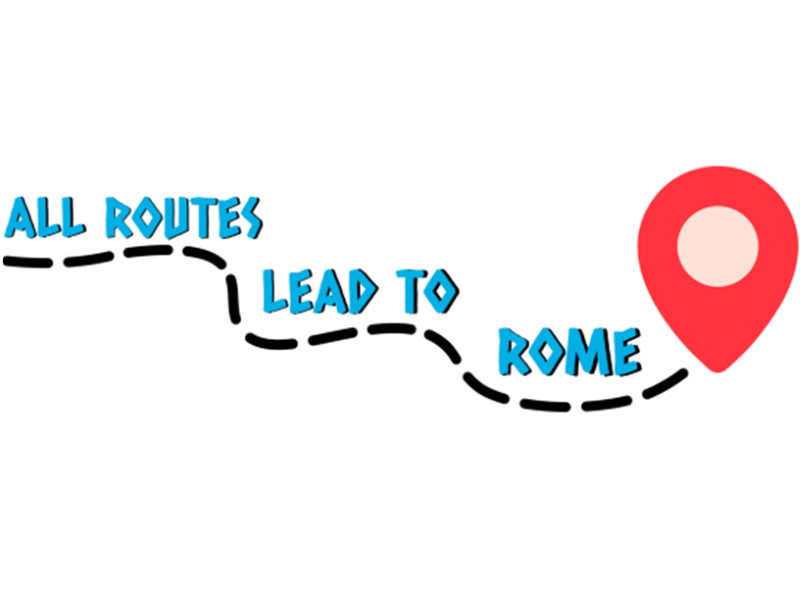 Publicity
Newsletters
Dissemination Material
Contact
Parodos Aristotelous 18, 26 335, Patras, Greece
Tags
e-Learning
higher education
entrepreneurship
cultural routes
ancient roman routes
cultural heritage