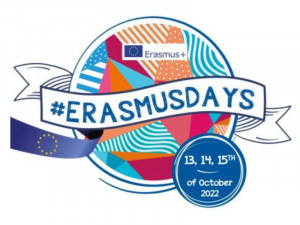 The DAISSy Research Group of the Hellenic Open University invites you to take part in the online event entitled "Digital competences in a cutting edge role for the Culture and Tourism professionals", organized online and in Greek (Thursday 13th October 2022, 19.00-20.30 Greek time).
The event focuses on what digital transformation implies in the sectors of culture and tourism and its impact on the development of the respective professionals. This objective is achieved through the presentation of the milestones of EU projects undergoing and/or completed by the organizer, as well as the exchange with main actors involved in this process. Emphasis is put to the interaction with the participants through a vivid sharing of views.
The online event is targeted to policymakers, academics and students, experts and stakeholders as well as to everybody interested in the digital competences in the tourism and culture sectors.
In particular, the event is included in the "DAISSy Days 2022" initiative organized by the DAISSy-HOU, to celebrate the "ERASMUS DAYS 2022". This is an innovative initiative of the DAISSy-HOU, sharing a valuable experience in the implementation of European projects, including numerous currently ongoing projects also funded by the ERASMUS+ EU program.
Participation is free of charge! Please, join through the Zoom platform:
https://us06web.zoom.us/j/84328725319?pwd=bmQ0NEVyRHRIV2N6dGJkbE5GV1AzQT09
Meeting ID: 843 2872 5319
Passcode: 834850By participating in the event, you give us your consent to video recording and release by DAISSy – HOU.
Download the agenda.
Stay tuned and find out more information about the DAISSy-HOU and its activities: