Project STEAMonEdu was presented by Achilles Kameas during the 1st STE(A)M IT co-creation workshop on integrated STEM education, which was organized in the context of 38th Science Projects Workshop in the Future Classroom Lab. The event took place on 28 February 2020.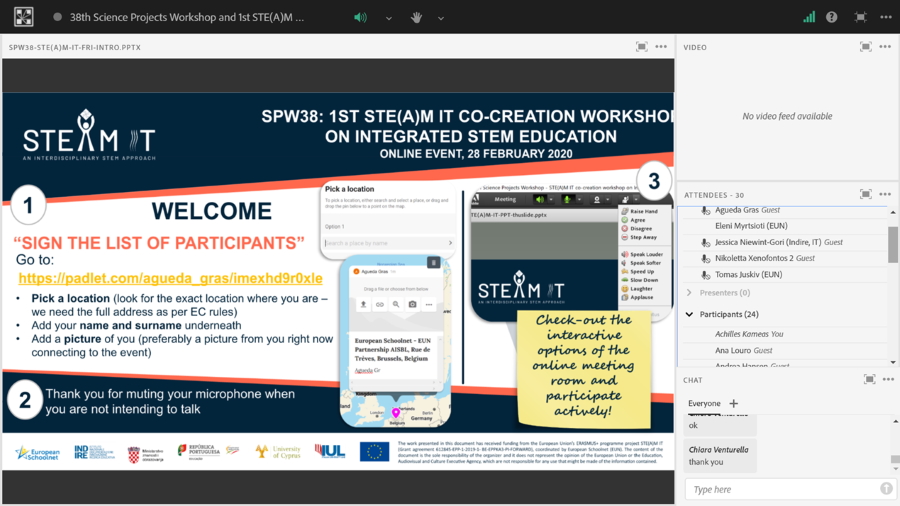 The STE(A)M IT project aims to (1) create and test a conceptual framework of reference for integrated STE(A)M education; (2) develop a capacity building programme for primary schools teachers and secondary STEM teachers, based on this framework, with a particular focus on the contextualization of STEM teaching , especially through industry-education cooperation, and (3) further ensure the contextualization of the integrated STEM teaching by establishing a network of guidance counsellors/career advisors in schools promoting the attractiveness of STEM jobs to their classes.
You can find out more about the STE(A)M IT project:
More than 45 participants, mostly teachers and educational policy makers, from several European countries and Canada joined online, watched presentations, exchanged chats and participated in online surveys. Interesting results came up regarding the challenges and problems faced, among others, when trying to put STE(A)M education in practice or when attempting to assess what the students have learned. Other important topics were how to connect STE(A)M education with real-life problems and how to persuade students to pursue STEM-related careers.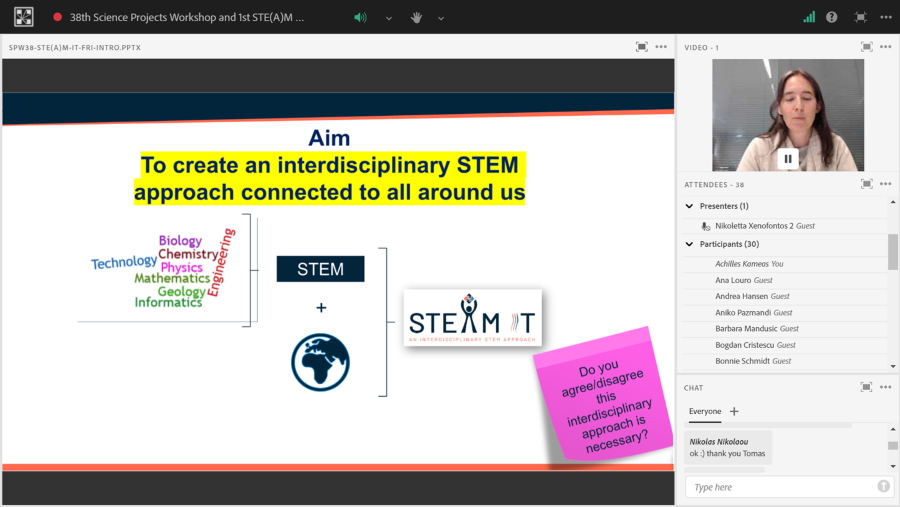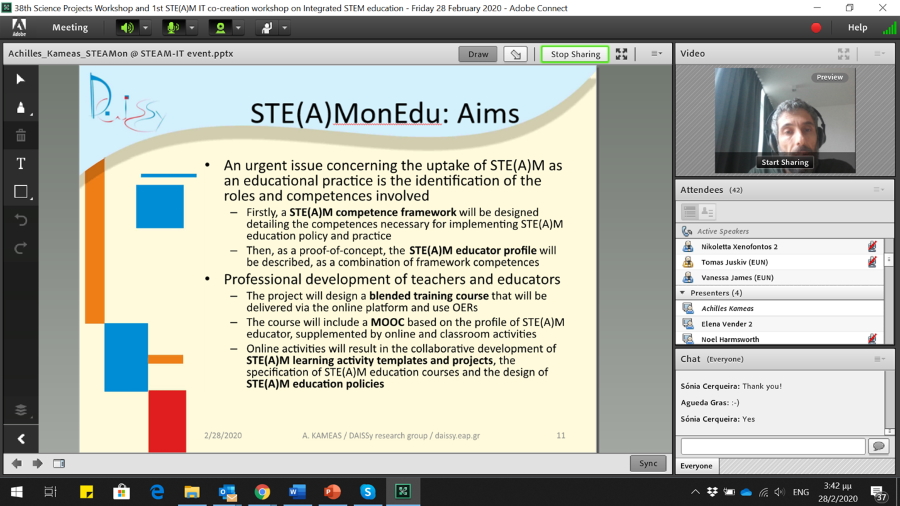 Achilles presented the aims and objectives of the STEAMonEdu project, focusing on the approach that puts teachers and educators, both from formal and non-formal education, at the center of its approach. He presented the expected project outcomes, which include competence-based tools, online tools and tools for policy makers.
All presentations given during the event will be uploaded here: http://www.scientix.eu/spw38-at-fcl.
You can find out more about STEAMonEdu: