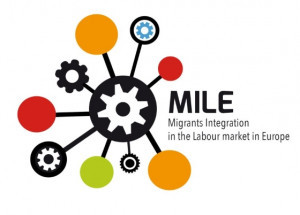 On Tuesday, September 29, 2020, from 11:00' to 13:40', DAISSy Research Group of the Hellenic Open University (HOU) successfully held the III Multistakeholder Working Group online meeting in the framework of the project "MILE – Migrants Integration in the Labour Market in Europe".
The meeting was facilitated by Eleni Georgakakou, Project Manager and Researcher of DAISSy, and the main axes of discussion evolved around the three (3) MILE Multistakeholder WG main themes, specifically:
Training methods and tools for integrating immigrants into the labor market
Social and individual support for the involvement and continuous assistance of immigrants upon entering the labor market
Needs of employers and long-term support strategies.
A significant number of more than 25 organizations attended the meeting from various sectors, including Governmental Agencies, Non-Governmental Organizations (NGOs), Research Centers, Universities, Employers' Association, etc.
Speakers at the III Multistakeholder WG were:
DAISSy/HOU, Achilles Kameas, Professor of Pervasive and Mobile – Computing & Director of DAISSy Research Group, Hellenic Open University: Greetings & Opening of the session
Manpower Employment Organization, Athina Lazou, Head of Vocational Guidance Department (A1) – The I.ReF.SoS project: an Innovative Response to Facilitate the SOcial Support of young refugees
International Organization for Migration, Nota Tsekoura, Project Coordinator | Education & Juliana Kontini, Employability Project Assistant: Moving forward – HELIOS Updates
ELIX, Flora Pantelidi, Social Worker – The project: Get Ready for your Future UNICEF Greece, Georgios Simopoulos, Education Officer: From tools of identifying skills and needs to alternative paths of preparation for the labor market
UNHCR, Petros Mastakas, Assoc. Protection Officer: Beneficiary integration in the labor market: Evaluation of pilot initiatives and policy proposals
Ministry of Migration & Asylum – Special Secretariat for the Protection of the Unaccompanied Minors, Gelly Aroni: Short Intervention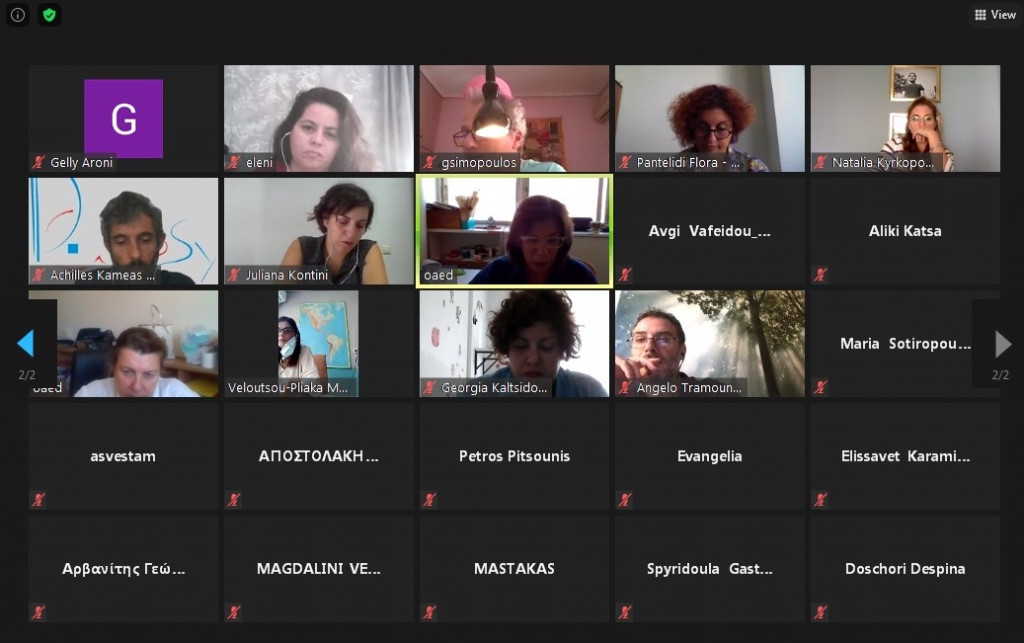 The presentations were followed by a Q&A session, and the meeting was concluded with a most active dialogue between the speakers and other attendees, specifically focusing on the challenging period and the importance of coordination of actions between organizations such as the example of MILE Multistakeholder WG periodical sessions.
The original agenda had once again to be expanded and instead of 11:00' – 13:00', the meeting was afterall finalized at 13:40'. The next meeting was set to be planned for November/December 2020 under the coordination of DAISSy/HOU. For more information regarding MILE project and other DAISSy activities: