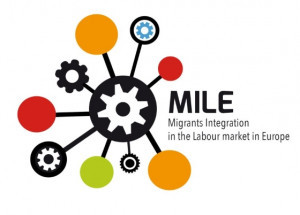 DAISSy Research Group of the Hellenic Open University (HOU) releases an Open Call for expression of interest in the framework of MILE project. The Call concerns the provision of a customized training and job support program, it targets immigrants, refugees and asylum seekers in Attica and it includes:
a. skills assessment process, including the EU Skills Profile Tool for third-country nationals
b. consulting support for the development of soft skills such as:
Communication
Teamwork
IT
tackling discrimination
national labor market and employment legislation in Greece, etc.
c. technical training for participants that will be matched with the labor market needs
Registration form: https://forms.gle/2BBAdQ3bkaf7ZYUU9
The Registration form will remain open until the entry places are filled. The aim of the total interventions in Greece  is to offer guidance and training services to 120 immigrants and refugees in order to make them employable. In addition, a subsidy is provided for the employment of a total of 30 immigrants and refugees for one month.
The MILE project is co-funded by the Asylum, Migration and Integration Fund (AMIF) of the European Union, and it aims to develop, implement and make wider use of an effective model for the integration of migrants and refugees into the labor market, based on the cooperation of many stakeholders. MILE actions are developed based on the needs of both employers and immigrants.