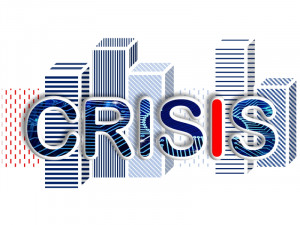 The DAISSy research group of the Hellenic Open University (HOU) announces the launch of the CRISIS Massive Open Online Course (MOOC) on 20th March 2023!
This MOOC was developed in the framework of the European project "CRISIS-Competences for Resilient Smart Cities' Staff", which proposes a holistic approach to the professional development of the workforce of resilient and smart cities through the development of a new job profile for these officers and the certification the first group of smart city resilience officers.
The CRISIS MOOC includes twenty (20) learning modules targeting acquisition of essential knowledge and skills in the digital transformation of cities, planning, monitoring and managing resilience of smart cities, and among other issues, establishing and financial support mechanisms for resilient smart cities. Emphasis is put on the networking of the trainees with peers from Europe and beyond.
The CRISIS MOOC starts on 20th March 2023 and is offered in four languages (EN, EL, DE and PT).
Participation in the CRISIS MOOC is free of charge and registration is simple through the CRISIS project website, by filling the registration form [here]
Detailed information about the schedule and the content of the MOOC is available at:
Promotional video: https://www.youtube.com/watch?v=OV5KNhY5plw
Publications on the social networking media of the project:
The trainees that successfully complete the CRISIS MOOC will receive a Certification of completion in accordance with the European and national qualification frameworks and the European credit system for vocational education.
The CRISIS project has a duration of 24 months, is funded by the European framework ERASMUS+ and is implemented by a consortium of five (5) partners from four (4) European Union member-states (Greece, Cyprus, Germany and Portugal), with the DAISSy Research Group of the HOU, as a partner from Greece.
For more information on the «CRISIS» project, and other activities of DAISSy: