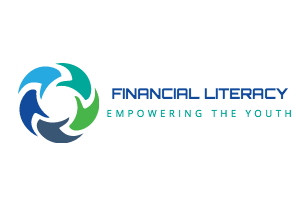 The Hellenic Open University (HOU) and the DAISSy Research Group invite you to the multiplier event on "Empowering young people through financial literacy", which takes place on Wednesday, 11th  October 2023 (14.00-16.00 EEST) at the premises of the European Parliament (Brussels), as well as online, through the zoom electronic platform.
The event is part of the implementation of the "Empowering the Youth through Financial Literacy" European project, and its main objective is to present the actions and deliverables of the project, as well as its results. Notably, emphasis will be put on analyzing contemporary economic issues (such as cryptocurrencies), establishing new contacts and enriching networking with stakeholders and institutions at the European level.
Online participation requires registration by submitting the respective expression of interest form through the following link.
"Empowering the Youth through Financial Literacy" is a two-year project funded by the Erasmus+European program. Its main objective is to enhance the professional employment of young people, supporting them in acquiring financial knowledge and developing skills for their smoother integration into the labour market. In particular, strengthening young people's entrepreneurial capacities will help address the challenges of their daily lives as employees/employees or as self-employed/self-employed.
The project is implemented by a consortium of five (5) partners representing an equal number of European countries (Greece, Belgium, Spain, Poland, and Georgia). The DAISSy Research Group of the HOU, the Greek partner, participates in all project deliverables and is responsible for developing and operating the project's educational platform, as well as for the development of the educational program of the project, part of which is the Massive Open Online Course (MOOC), currently undergoing.
For more information about the "Empowering the Youth through Financial Literacy" project and other activities of the DAISSy-HOU:
Facebook: @DAISSyResearchGroup
Twitter: @daissy_research
Instagram: @daissy_researchgroup
Email: info@daissy.eap.gr