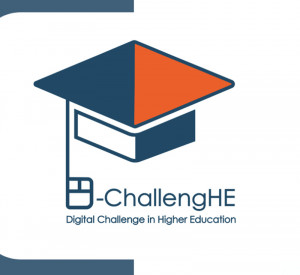 The DAISSy Research Group of the Hellenic Open University (HOU) successfully organized the staff training activities within the framework of the implementation of the "D-ChallengHE – Digital Challenge in Higher Education" European project. The activities targeted the trainers who belong to the educational staff of the project partners and took place from 20th to 22nd September 2023, at the headquarters of the HOU, in Patras (Greece). These actions were addressed to trainers
The main objective of the D-ChallengHE project is to highlight the experiences, practices and abilities of teaching and academic staff in Higher Education. In this context, the dissemination of best practices in e-learning, digitization of educational content, training and development of skills for online and blended learning, increased use of digital resources and open and distance education, are included.
More precisely, the first day of the training activities included a series of presentations delivered by experts who responded to the relevant call of DAISSy-HOU. Specifically, Mr. Christos Zotos analyzed the "Artificial Intelligence in the minds of students: Perception and Ethics" theme, whereas Dr. Panagiotis Koustoumbardis, Mr. Nikos Anatoliotakis and Mr. Dimitris Tzouvelekis presented "STEAM education through Robotics for promotion of university knowledge in society", and Dr. Haris Tsichouridis, professor at the University of Patras and Mr. Nikos Mitrakas spoke about "Innovative teaching methodologies and tools" and Dr. Alexandros Mikrogiannidis, Professor at Open UK, described the "Genetic Artificial Intelligence in Distance Education". The activities of the first day were completed with Dr. Gerasimos Vonitsanos presenting the role of the "Internet of Things in STEM education".
During the second day of the educational activities, a thorough discussion evolved about the online learning environment, the online courses and the educational material, the ways of implementing the educational program of the project, as well as the evaluation tools of the courses, the educational process and the satisfaction of the trainees.
Finally, during the third and final day of the D-ChallengHE training action, emphasis was put to the role of serious games in the technology-enhanced learning as well as to the presentation of a story-writing approach and of a serious game development tool. Subsequently, the participants were divided into groups and got familiarized with the use of the serious game development tool through the implementation of a specific scenario and the appropriate guidance for its completion.
The DAISSy Research Group of HOU, organizer of the three-day training activity, was represented by Dr. Theodoros Panagiotakopoulos, Project Manager and Researcher of DAISSy, who presented the educational material created for the needs of the D-ChallengHE course entitled "Online teaching methodologies" and made suggestions on the evaluation process of the project's educational program.
The D-ChallengHE is a two-year project, co-financed by the European ERASMUS+ program and implemented by a consortium of six (6) partners in five (5) EU member states (Greece, Italy, Slovenia, Romania and Lithuania), with the DAISSy Research Group of the HOU being the Greek partner.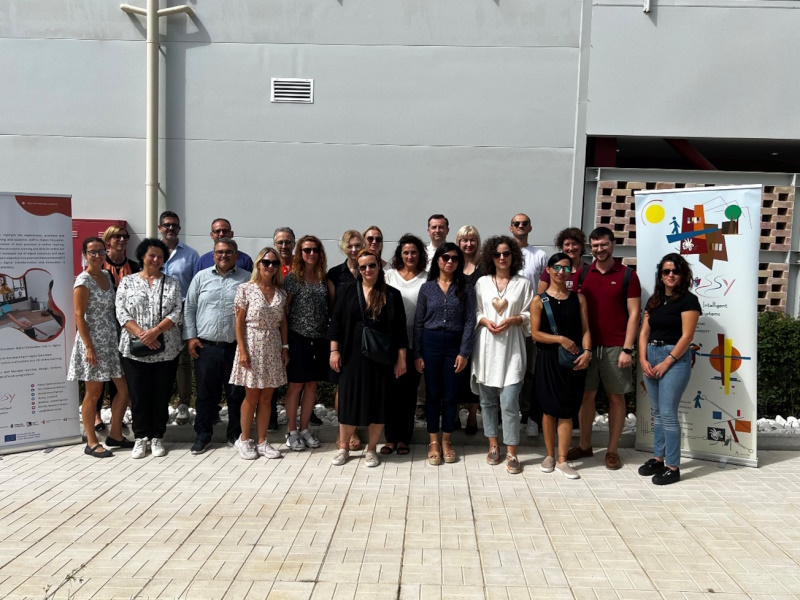 For more information about the D-ChallengHE project as well as other actions of the DAISSy Research Group: