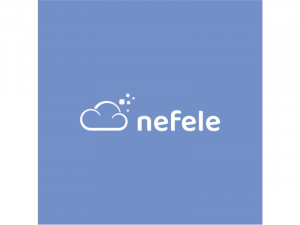 The inaugural online meeting of the NEFELE project, co-financed by the European Commission Erasmus +, took place on 16 February 2022 in Naples, Italy. The DAISSy research team of the Hellenic Open University (http://daissy.eap.gr/en/) participates in the activities of the new project, which is co-financed by the Erasmus + 2021-2027 program.
Hosted by the University of Naples (Università degli Studi di Napoli Federico II), 18 people participated in an online meeting, representing all project partners from Italy, Greece, Switzerland, Spain and the Netherlands.
The project meeting was dedicated to networking, project overview, questions about the administrative / financial aspects. It was fundamental for all partners, as it allowed for a common understanding of the project objectives, the validation of the work plan, a better clarification of each partner's rules and responsibilities, and the definition of agreements and communication procedures.
NEFELE is a 30-month Erasmus + project (December 2021-May 2025), which aims to train high school teachers who can act to prevent NEET (Not in Education, Employment, or Training) by supporting students in their development. skills and their professional identity.
The project includes the creation of a handbook that will contain an innovative framework for teachers which will include the Career Development Framework, the Positive Youth Development Framework and the TUIs (Tangible User Interfaces). This framework will be the basis for the development of MOOC, NEFELE BOX and the creation of Open Education Resources material that will be freely available on the NEFELE Platform. The last part of the MOOC will contain examples of using the NEFELE BOX.
The platform will share all the content of the project, as well as guidelines and good practices for professional teachers, policy recommendations and will allow the download of all content to those who will use the NEFELE training model.


If you or your institution are interested in NEFELE and would like to contribute, benefit or just follow the development of the project, you can contact the EAP DAISSy research team for more information and other activities at the following:
Project partners:
UNIVERSITA DEGLI STUDI DI NAPOLI FEDERICO II UNINA, Italy, Coordinator
HELLENIC OPEN UNIVERSITY, Greece
UNIVERSITAT DE VALENCIA , Spain
SCUOLA UNIVERSITARIA PROFESSIONALE DELLA SVIZZERA ITALIANA, Switzerland
SMARTED SRL,Italy
VERENIGING VAN EUROPEAN DISTANCE TEACHING UNIVERSITIES, Netherlands