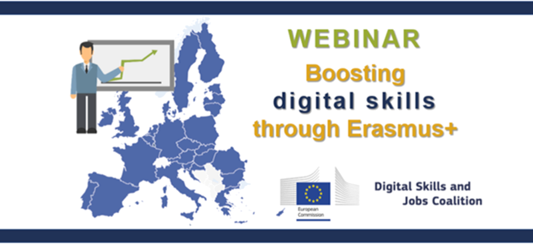 The Digital Skills and Jobs Coalition brings together governments, companies, social partners, NGOs and education providers to tackle the digital skills gap in Europe. Organisations involved in the Digital Skills and Jobs Coalition undertake actions to boost digital skills. However, the implementation of such actions may depend on securing funding.
The purpose of the Erasmus+ is to boost skills and employability. The programme is best known for its mobility component which offers young people possibility to study, train, gain work experience and volunteer abroad. Erasmus+ also facilitates transnational partnerships, cooperation for innovation, exchange of good practices and policy reforms.
The Erasmus+ programme can be used to fund actions that contribute to boosting digital skills; this webinar will explore how National Coalitions and pledgers can benefit from this programme.
Register online to the event from here before 27 February!